---
By Charlie at Pasty Central (Chopper) on Thursday, December 20, 2012 - 12:56 pm:

We finally got Thursday's Pasty Cam "On The Air" this afternoon, after some delays complicated by reaching the 700,000 pasty mark on our flavorful home page odometer. Thanks to all who have ordered during the Christmas rush, and I hope all of your packages arrive in great shape :o)

Thanks also for the outpouring of pictures for out "Toast to 2012" here at the end of the year. In case you missed it, we will be selecting from among all the photographers, one lucky Pasty Camist to receive a crunchy, cinnamony bag of Trenary Toast on December 31.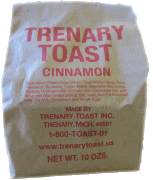 <!-/Post: 122784-!> <!-Post: 122785-!>