---
By Mary Drew at Pasty Central (Mdrew) on Monday, March 10, 2008 - 12:29 am:

There are some definite benefits to night shift work that I had never thought of before these two pictures arrived in my Inbox from Paul Roberts. He told me he saw this spectacular sight while driving home from work Saturday morning and he thought some folks might find it nice to look at (that's an understatement). I'm not sure what the temperature was in Houghton/Hancock, but I know it was -22° in Lake Linden that morning. It's cold mornings like this that produce a fog over the canal, whether it's open water or ice like it is right now. With the temps below zero like this, it sure doesn't seem like spring is a little over a week away.

The Calumet Copper Kings weren't cold Saturday though. They were HOT on the ice taking the Division III State Championship away from Flint Powers Catholic, in an overtime win of 1 to 0. Congratulations Copper Kings!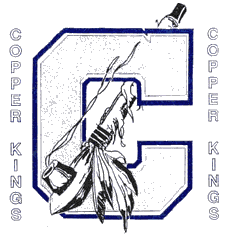 <!-/Post: 67545-!> <!-Post: 67549-!>