---
By Charlie at Pasty Central (Chopper) on Wednesday, December 9, 2009 - 08:58 am:

<!-NOTE: Message edited by 'admin'-!> SPECIAL WEATHER NOTICE:

We were scheduled to ship hundreds of pasties today from Pasty Central in Calumet. Rarely does FedEx ever cancel any pickup during the holiday season, but that is what has happened today. If you had a pasty shipment scheduled for today, it will automatically be rescheduled for next Monday (12/14)unless we hear from you otherwise. All who ordered will be receiving an email notice about this change as well.

By the way, a more expeditious way to deliver pasties this time of year is by email. You can immediately purchase an engraved quality certificate and download the PDF to email to your favorite Pasty Lover.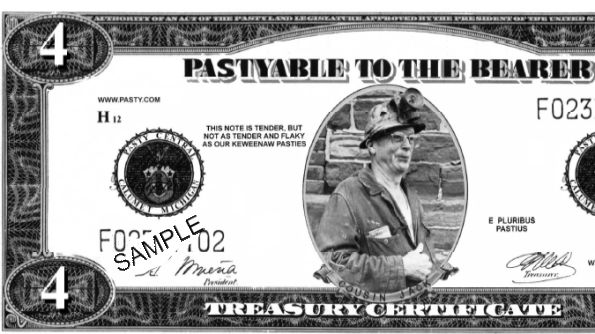 <!-/Post: 88858-!> <!-Post: 88861-!>