---
By Charlie at Pasty Central (Chopper) on Tuesday, August 8, 2006 - 08:01 am:

Dean - It was not a day at the beach eight years ago, but instead a bunch of kids at Gitche Gumee actually sliding on the grass after a really heavy rain. They would take a running leap and splash and slide out of control. I had the original Sony Mavica Pasty Cam along, and when I saw this unusual scene, I snapped a shot where they had all slid into a pile.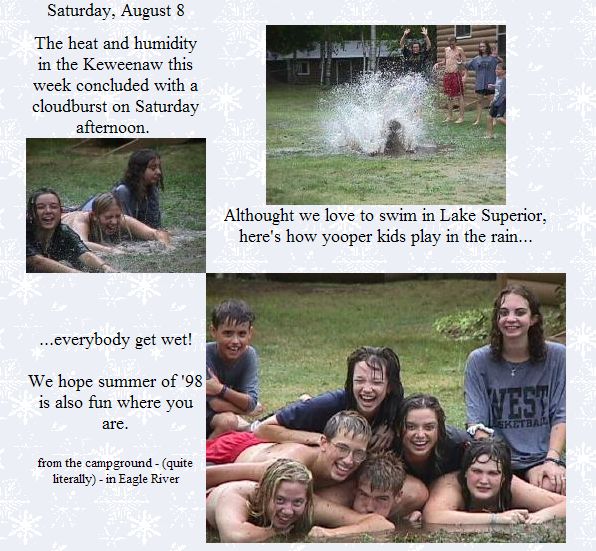 The smiling girl third from the right is Amy Irish, who proceeded to become the first regular Pasty Cam photo contributor. Amy gave us a lot of nice shots during the first summer of this daily feature.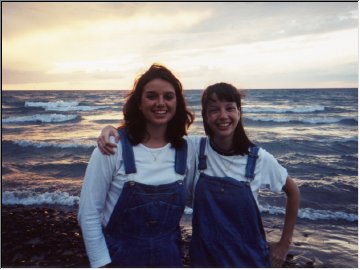 <!-/Post: 39162-!> <!-Post: 39163-!>