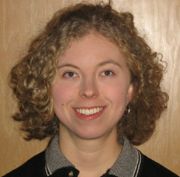 (Hancock, MI) - Copper Country radio personality Liz Clawson will take a cold and icy plunge this weekend to help keep a U.P. Home of Senior Citizens warm and dry this winter.

Locally known for her "Blonde Jokes" on WKMJ-FM and WMPL-AM, Liz plans to join the other Polar Bear divers at the Heikinpäivä festival on Saturday, January 21, at 3:00 pm for the annual event. In the tradition of designating a favorite charity to support, Liz has chosen Still Waters Assisted Living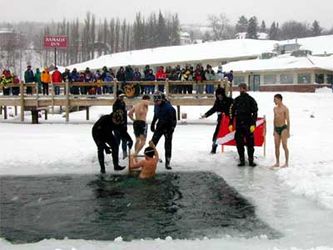 in Calumet, drawing attention to high fuel costs, which make it more difficult for non-profits like Still Waters to cover heating bills over the winter.
Everyone who makes a tax-deductible donation to Still Waters' Fuel Help Fund will be listed on her body (with a non-toxic felt-tip pen) so that you, too, can (sybolically) plunge into the icy waters of Portage Canal along with Liz, and show your support for the elderly in the Copper Country.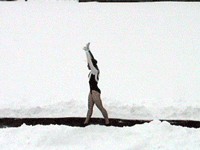 If you are in the Keweenaw this weekend, be sure to join the crowd by the waterfront at Ramada Inn on Saturday at 3pm. The fesitivites will feature a competition for the most creative dives, a plethora of freezing yoopers jumping through the ice, and just a lot of good clean Heikinpäivä fun! Be sure to send your name along with Liz into the drink, with a donation of any size, to help cover the heating needs for low-income elderly in Calumet this winter. Thanks for your support!