---
By Charlie at Pasty Central on Thursday, July 4, 2002 - 12:07 am:

With a quick hand and a lot of patience, Donn de Yampert has done it again for a beautiful Great Lakes shot, this time Little Bay de Noc (Lake Michigan).

Hope you have a wonderful 4th of July.

Also, in case you missed it, we found a real audio of Smokey the Bear's song. There were several requests about it on Monday's Pasty Cam.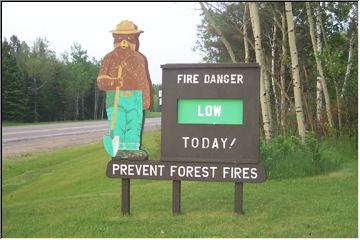 <!-/Post: 10883-!> <!-Post: 10884-!>