---
By Gordon Kendall, Wisconsin on Wednesday, January 16, 2002 - 11:14 am:

<!-NOTE: Message edited by 'admin'-!> On the left is Justin Moyle and on the right William Kendall, grandsons of David and Mary Moyle of Calumet. Both kids are residents of Green Bay, Wisconsin. This picture was taken in front of Grandma and Grandpa Moyle's on Lake Linden Hill.

William and his grandfather have appeared on the Pasty Cam before.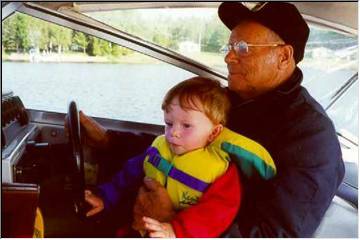 <!-/Post: 8031-!> <!-Post: 8033-!>