---
By Charlie at Pasty Central on Friday, December 7, 2001 - 10:08 pm:

Tonight we drove around several of the villages looking at the Christmas lights. We must say that the neighborhood around Hubbell looked very nice. In fact, all the way from Hubbell through Lake Linden were very beautiful tonight.

Although there wasn't a trace falling tonight, we expect the scene above to be commonplace about 24 hours from now. Brrrr.. it's cold tonight.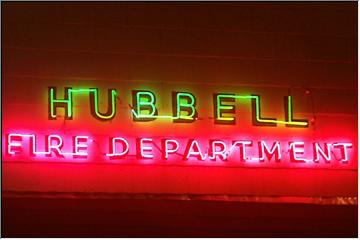 <!-/Post: 7491-!> <!-Post: 7492-!>