---
By Charlie at Pasty Central on Tuesday, October 16, 2001 - 10:15 pm:

<!-NOTE: Message edited by 'admin'-!> Dan Urbanski sent some of the Virginia Creeper growing on the outer walls of Lancet Glass in Houghton ( that was back on Oct 4), and now Don Schwenk and his son provide a glimpse of the view inside the building, from their top floor loft. Don says some of the creeper was growing across his bedroom window.

For those who had asked where Lancet Glass is located, I hope this gives you a better idea.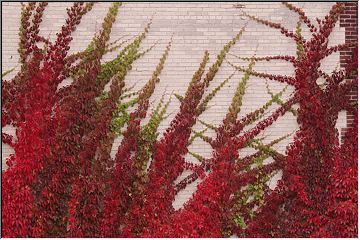 <!-/Post: 6109-!> <!-Post: 6115-!>