---
By Doug Smith on Friday, March 30, 2001 - 09:34 am:

Here's a tree looking into Bete Gris which fits with this Cam shot. This tree used to be straight, and as I grew older... I watched it lean
more and more every year towards that lake.Now some 40 years later, it's just about leaned as much as it's going to!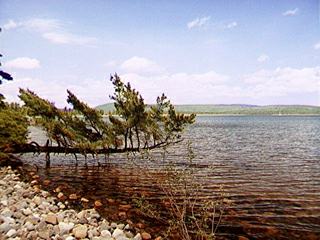 <!-/Post: 3362-!> <!-Post: 5684-!>