---
By Dan on Sunday, April 13, 2003 - 11:20 pm: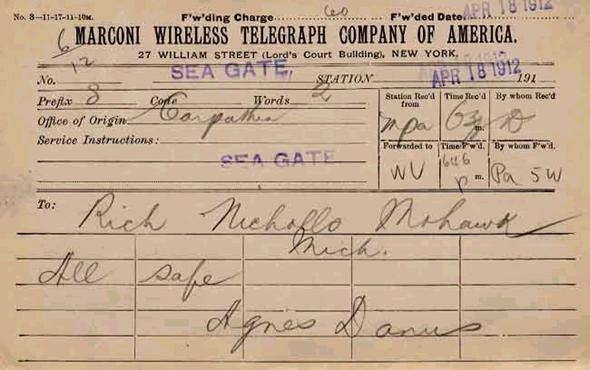 The account of Agnes Davies:

"We were in our berths when the steamer struck the iceberg at 11.50 the night of Sunday. we felt the jar but did not imagine that anything serious had occured. However I rang for the steward for the purpose of making inquiries. He assured us that nothing of consequence had happened and that we could remain in our berths without fear. A few minutes later Miss Phillips' father, who was also a passenger on the boat called his daughter and told her to dress. She went on deck and returned shortly and said orders had been given for all the passengers to dress and put on lifebelts. By this time I had dressed, although my little son was still sleeping. The steward again came to the stateroom and said there was no danger or occasion for fear. I decided to dress the boy, however, and did so.

My son Joseph had dressed and he came to the stateroom and put lifebelts on us. Through all this time we had received no warning from the steward, no orders to prepare for anything like what we were to experience. Had it not been for our curiosity to learn what was going on we might have perished. we went on deck about 12.15 and my son and myself were placed in the third lifeboat.

My older son, Joseph, helped to place us in the boat and asked permission to enter it himself, this being refused with the threat that he would be shot if he attempted to get in. I pleaded with the officers in vain, that he be allowed to come with me. There were about fifty in the boat, but there was room for more. After we were lowered away and before the boat left the ship some men entered it by sliding down the davit ropes. The men in charge of the boat rowed as hard as they could to get away from the ship. By the time she sank, which was at 1.45, it seemed as if we were miles away, although I could hear the screams, cries and moaning of the drowning passengers."

Agnes and her infant son spent about 5 hours in the boat before being picked up by the Carpathia, once on the ship she commented that 'everything possible was done for the saved'.

On arrival in New York in addition to overnight accommodation she was given a train ticket, $5 in cash and a lunch box by the White Star Line. She left New York by train heading for Mohawk, Michigan. Once in Michigan passengers on the train between Negaunee and Calumet recognising her need, raised 'a neat little sum for her benefit'. A subscription list was also started for her benefit in Calumet. The Calumet News also went on to say that Mrs Davies was a 'pleasant and refined woman but greatly overwrought and nervous as a result of her experience, suffering and bereavement. The sinking of the Titanic had taken from her, her almost sole support, a nineteen year old son. The loss of whom seems to her to have been unnecessary, too, which makes it all the harder to bear. '

The following appeared in the St Ives Times in early May 1912:
---

<!-Quote-!>Quote:

MRS DAVIES ARRIVES IN MOHAWK.

We have received welcome news this week that Mrs Agnes Davies, formerly of St Ives, and her nine year old son - Master John Morgan Davies - have at last reached Mohawk. On arriving they were met by Mr Richard Henry Nicholls, Mrs Nicholls, and Mr G P Curnow, the latter being a close personal friend of Mrs Davies's family. There was a most touching scene between mother and son, after their trying ordeal. the last time they met Mr Joseph Nicholls - who perished in the 'Titanic' disaster - was a member of the family circle which then gathered. Mrs Davies's sufferings were very noticeable, and the suspense and agony of mind and body have left their marks upon her.<!-/Quote-!>

---
She later recounted her experiences on the Titanic at the Calumet Opera House.

Agnes remained in Michigan for the rest of her life during which time she married a Mr Richard Edwards, they lived at 949 Railroad Avenue in Hancock. She passed away in St Joseph's Hospital, Hancock, Houghton County, Michigan on 4 August 1933, aged 70. She was buried on 7 August 1933 likely in the Lakeview Cemetery, Calumet, Houghton County, Michigan. This cemetery also holds a memorial to her son Joseph Nicholls and the grave of her son, John Davies who died in 1951.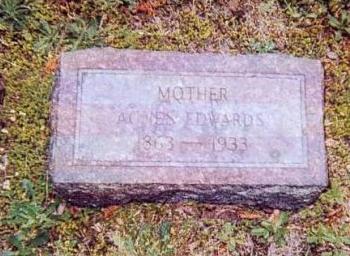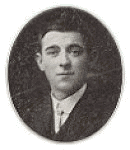 <!-/Post: 19320-!> <!-Post: 19323-!>