---
By Charlie at Pasty Central on Thursday, January 2, 2003 - 06:54 am:

Rob Wetton didn't mention exaclty where this panorama was observed... It's like hundreds of such scenes here in the upper half of the U.P. Not a whole lot of snow, but cold enough to let us know it's winter.

By the way, one of Rob's photos is the January pick in the colorful 2003 Pasty Cam Calendar, which went up on hundreds of kitchen walls around the country yesterday. We still have a few of the calendars left, and you can pick up yours over on the pasty order form or at Pasty Softwear.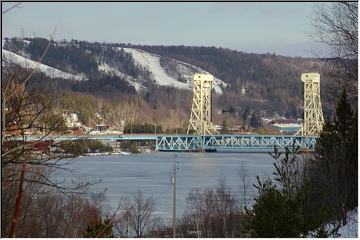 P.S. - Thanks for all of the wonderful New Years greetings in yesterday's Cam Notes. It was a real treat to hear from so many friends. <!-/Post: 15428-!> <!-Post: 15432-!>