---
By Charlie Hopper, at Pasty Central on Monday, February 28, 2005 - 04:02 am:

<!-NOTE: Message edited by 'admin'-!> As we mentioned on the memorial page, today completes seven years of the Pasty Cam. I want to take a moment to thank our staff for the great job they have done throughout these years.

Thanks to Jonathan Hopper, my son, for the original idea of the Pasty Cam, and for providing most of the pictures for the first couple of years. Jonathan also maintains the servers which bring you this site, and several hundred other U.P. websites.

Thanks to Daryl Laitila, who originally joined the effort as a Pasty Cam contributor, then as the first full time staff member of Pasty.NET. Daryl has designed many of the web pages of Pasty Central sponsors, and she also is the keeper of the Bridge Cam, which shares the view from her third floor window in Hancock.

Thanks to Mary Drew, who joined the Pasty Cam crew more recently, and who has taken over much of the daily mechanics of preparing this feature. Mary also is moderator of our Guest Gallery, which now contains almost 20,000 photos from every corner of the U.P.

Thanks to the ever-elusive Toivo, who would rather spend time in the woods, than at a keyboard. Toivo got his start on the Pasty Cam by providing some nifty maps in the early years, then in 2003 took the Cam throughout North America on his legendary Nationwide tour.

Thanks to the many amateur and professional photographers who have enriched these pages with your artistic skills. In particular, we are indebted to Dan Urbanski, who passed away last year, for enlarging this feature and inspiring so many others to fan the flame of their photographic talents.

Thanks to the Still Waters staff, especially Dolly and Rod Johnson and Mary Menaguzzo for their extra efforts.

Thanks to corporate board members Ernie and Edith Niederer, who have provided key resources for this project. And to all of the business sponsors who help keep the Pasty Cam 'on the air', we send a big THANK YOU.

Thanks to all the rest of our Pasty.NET/Pasty Central staff, who work behind the scenes to bring you pasties, as well as local and nationwide Internet service: John Scheiderhan, Debbie Potter, Wendy Aho, John Bramble, Dan Menaguzzo, Jen Bennett, Erica Bramble, Matt Bramble, David Potter, Norm Parks, Kassy Heikkinen, Chris Nelson, and Derek Touriniemi. Also thanks to several key former workers who contributed so much to this project: Mike and Karen Patterson, Becky (Hopper) Howard, Katriina (Wills) Hopper, Mikael Laitila, Kevin Porter, Martha Serenbetz, and Sue Waisanen. Forgive me if I have left anyone out.

Oh, yes... thanks most of all to my wife Edie, who has put up with late nights and early mornings these past 7 years of publishing the Pasty Cam, and 33 years of life together, half of which has been spent here in Michigan's beautiful Upper Peninsula.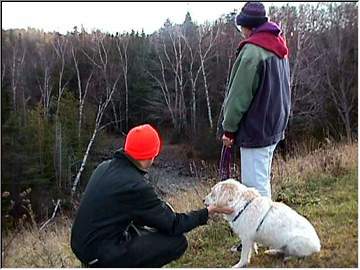 <!-/Post: 14596-!> <!-Post: 14597-!>