---
By Charlie at Pasty Central (Chopper) on Sunday, April 1, 2007 - 12:17 pm:

<!-NOTE: Message edited by 'admin'-!> I received an unexpected treat Friday at the Calumet Post Office: A large envelope packed with Thank-You notes from the students of the Jeffers School. A week earlier they had a field trip to Michigan Tech's Keweenaw Research Center to experience this year's Clean Snowmobile Challenge. Pasty Central and Pasty.NET provided a lunch of pasties (of course) and some refreshments for all who attended.

Wish we could scan all of the thank-you notes for display here, but I grabbed a few just to give you a glimpse of their memorable field trip:

Dear Pasty.net, Thank you for the pasty it (was) so good. I could not of lived if it was not for you. ...D.M

Thank you for the pasty's they were delicious and good. I was hungry for them and starving all day. Thank you again. Sincerely, ...B.S.

Dear Pasty.net, Thank you for the tastie pasties. I learned that the snowmobiles are battery-powered and gas-powered. My favorite part was the Ski-doo snowmobiles. It was sweet. Thanks again. ...B.N.

Dear Pasty.net, Thank you for the good food and drinks it was good. My favorite part was the sleds. I learned that the more you drink the more you got to go. ...R.B.
Let me express the gratitude of our entire staff for the students taking time to say "thanks".

Congratulations to another youngster, 11 year-old Noelle Polakowski, whose "Design An Ad" handiwork was chosen for publication in the Daily Mining Gazette yesterday.



Our regular Shoebox Memory feature will be back at this spot on your Internet dial next week. In the meantime, be sure to sign up for Google's new Wireless Everywhere service...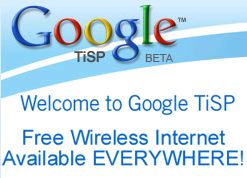 Have a good week :o) <!-/Post: 50730-!> <!-Post: 50732-!>