---
By D. A. (Midwested) on Tuesday, July 13, 2021 - 05:04 pm:

Also made me think of Mt. Rushmore. I guess it's now known as Mt. Esrey?

Great video although no mention of where all those chemicals used in the copper separation ended up...back in the lake maybe?

In 2016 I went on a 4 day MTU Geo-Heritage study tour that included a demonstration of the present status of the bottom on Torch Lake. After a small scale dredging, this bucket of "goo" was brought up. Almost nothing can live in it.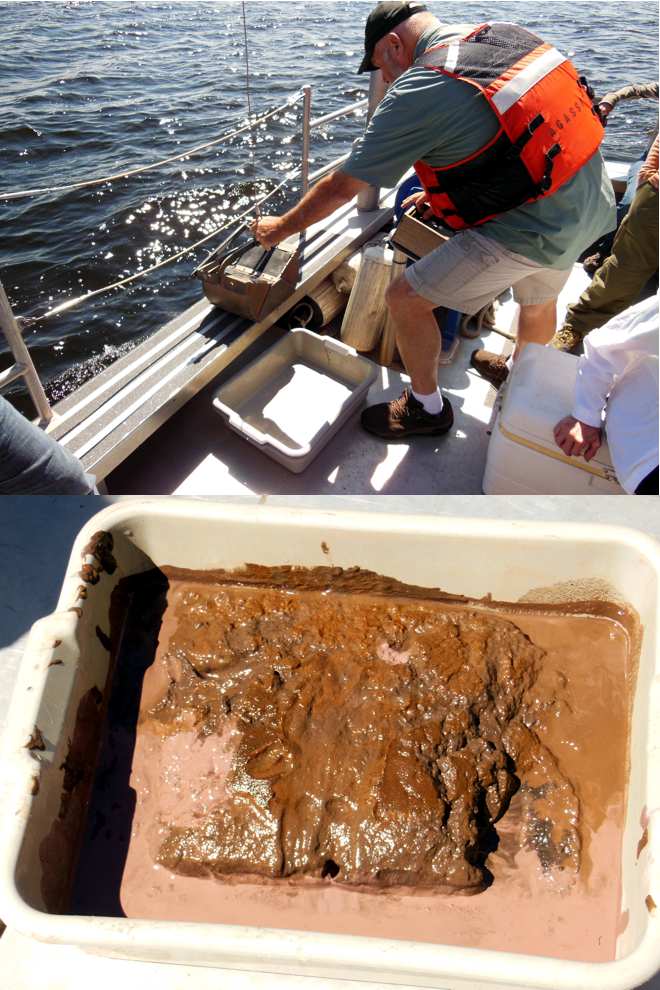 <!-/Post: 158859-!> <!-End-!>
---