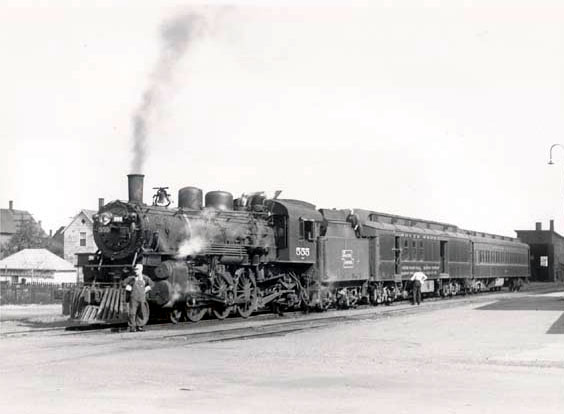 The Duluth, South Shore and Atlantic (DSSA) #555 in Calumet, sometime in the 1950's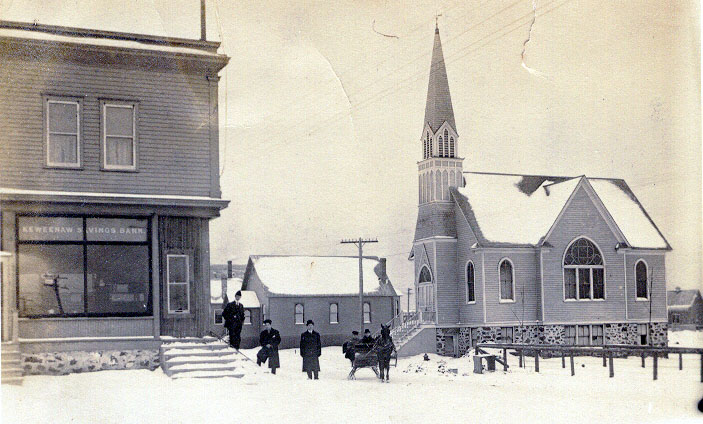 Mohawk, perhaps around 1900-1905 with the Keweenaw Savings Bank on left.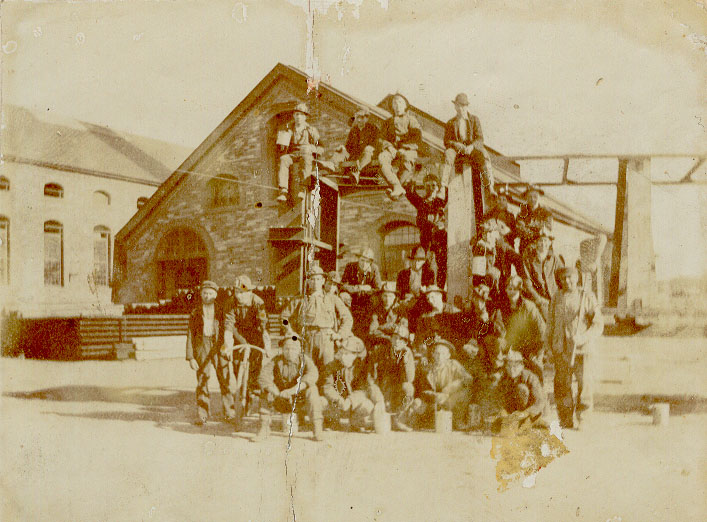 Miners at the Red Jacket Shaft, 1900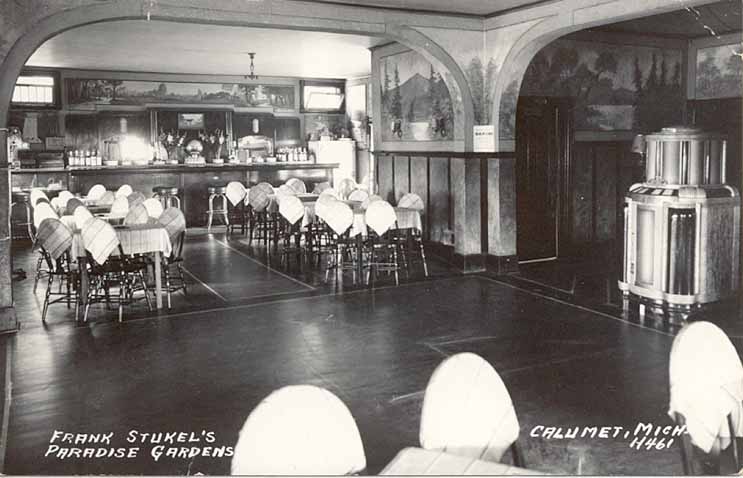 Stukel's Paradise Gardens, around the 1950's. Located on US41 south of Calumet. Does anyone have any good stories or old memories from this place?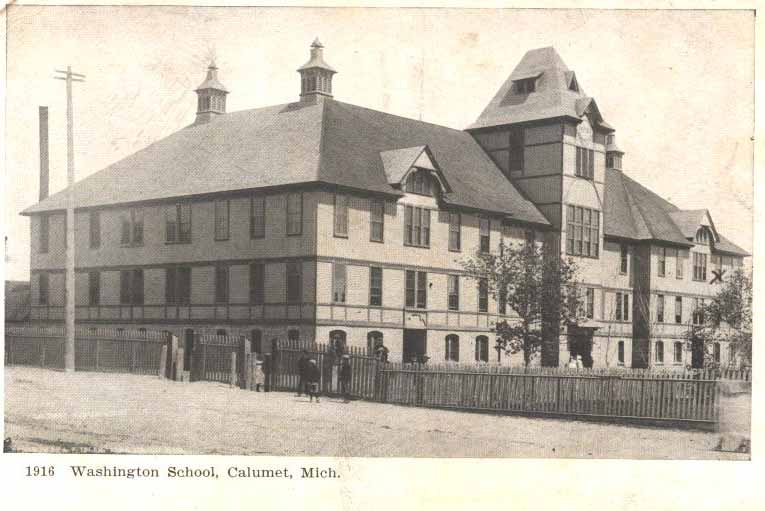 The original Washington School which burned in 1929.