Miscellaneous Photos
This series of images are a collection that I gathered together with no particular theme in mind, except being very interesting and worth sharing. Enjoy!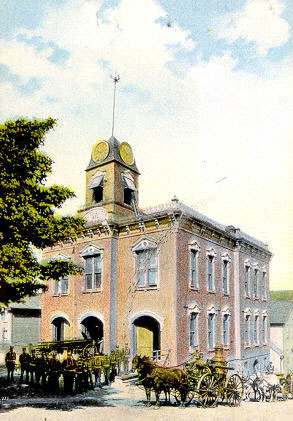 The original Houghton Fire Hall and first home of Michigan Tech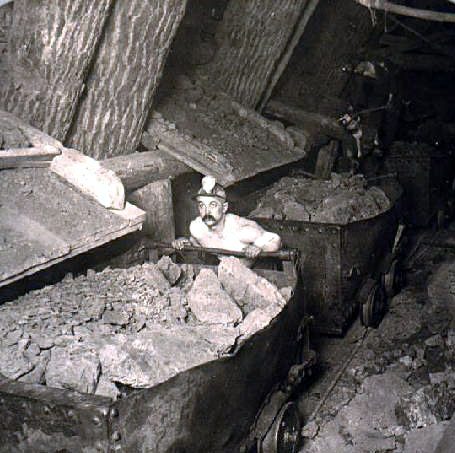 It's not hard to see why tramming was back-breaking work.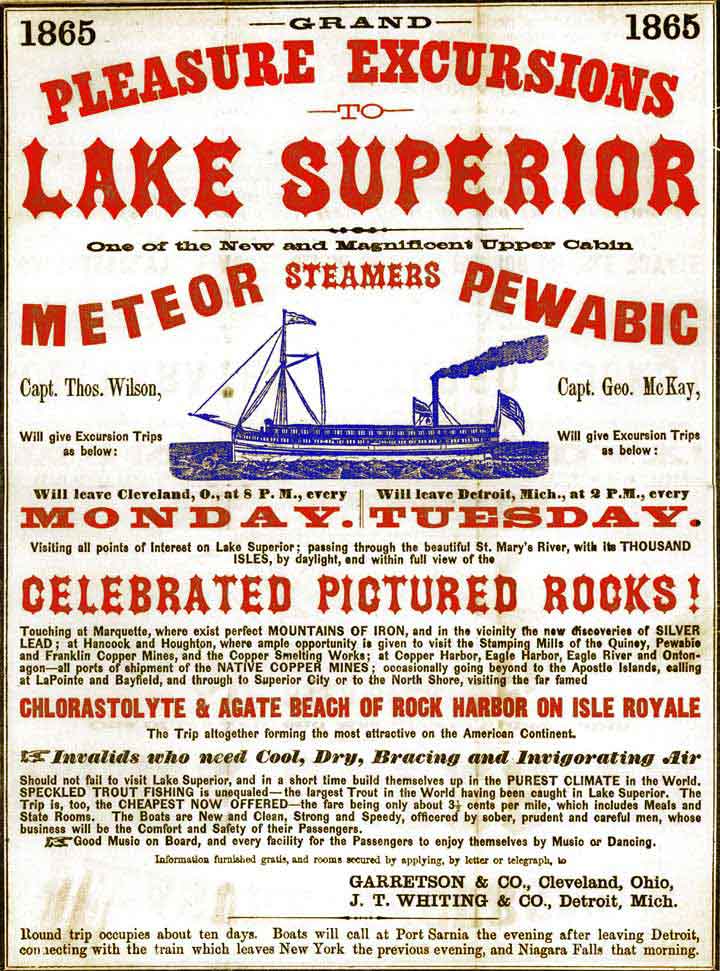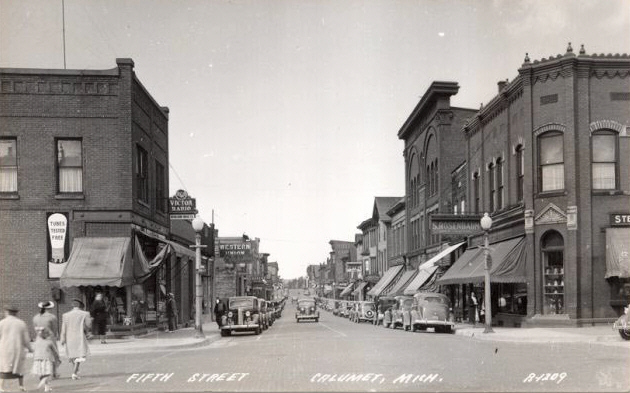 Calumet about 1945 at the corner of Fifth and Oak. Looking north.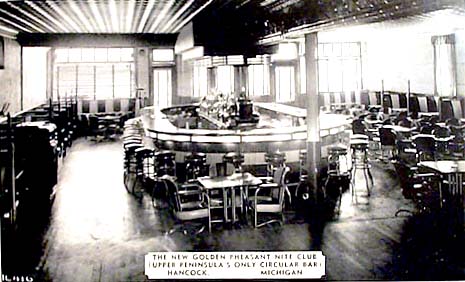 The Golden Pheasant in Hancock, from an old advertising postcard.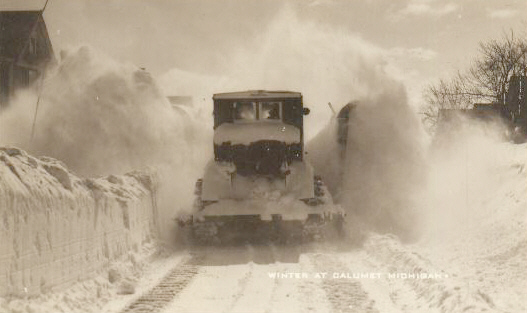 Look familiar?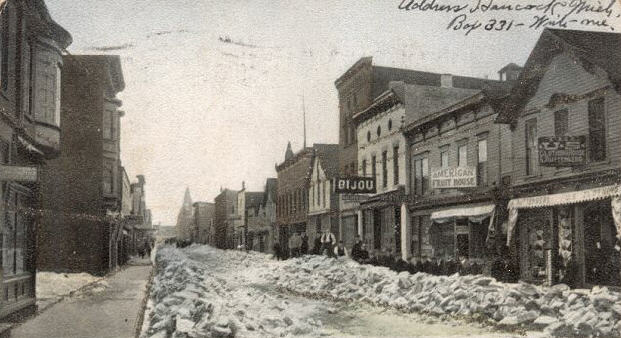 Spring clean-up on Fifth Street around 1910. Looking south, Ace Hardware would be to the left.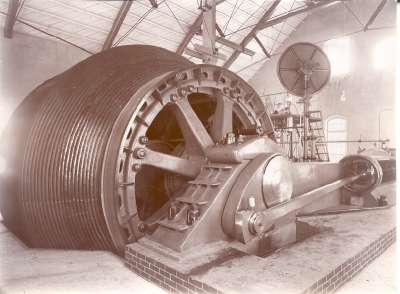 Some of the enormous equipment employed by the mines to haul rock to the surface.