More canal photos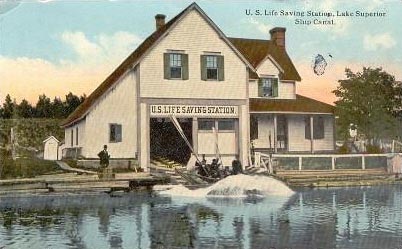 A good view of the original life saving station.
Here's another image showing the original 1874 lighthouse and probably an early family stationed there.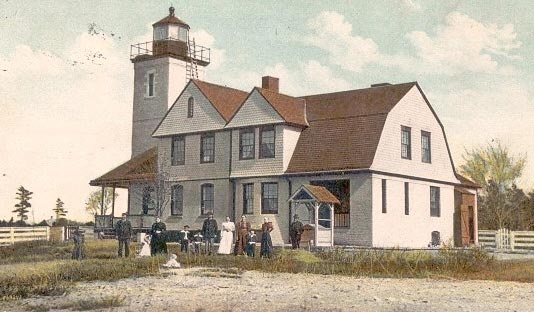 Here is a photo from Don Nelson showing the construction of the present Lower Entry light in August, 1919.
This replaced the 1901 lighthouse. The same lens from the original is still in operation today.