More Photos of Calumet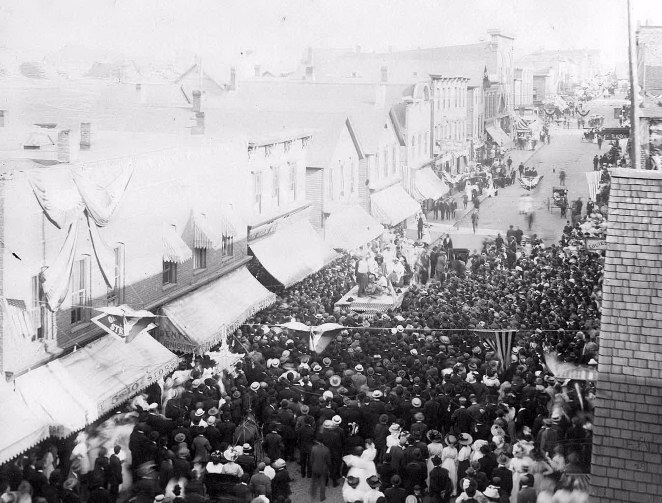 Here is a great scene on 5th Street, dated 1909 and credited to Isler. This is a "hammer and drill" contest. From what I know, C&H would hold an old-fashioned contest of strength and speed, to see which team of miners could hand drill through a chunk of rock within a set time limit. Of course, this was during the modern days of air powered drills! By the way, have you ever wondered what happened to all of those hats?
This scene, again dated 1909 and credited to Isler, shows the dedication of the new Elks Temple. According to the backside of the photo, this was sold to the Elks by the YMCA.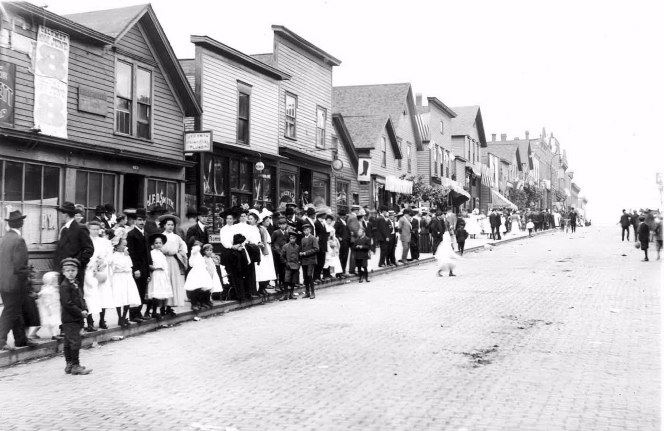 The north end of 5th, just beyond Elm Street. Undated. Looks like everyone is waiting for a parade to arrive. Just think, those are the same bricks on the street today!
The picture below is zoomed from above, showing the News Store, including what clearly appears to be post cards for sale in the window, perhaps some of the same cards found elsewhere on this web site. The address of the store on the left is 403-1/2 Fifth Street.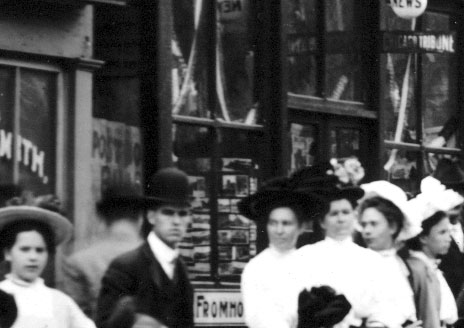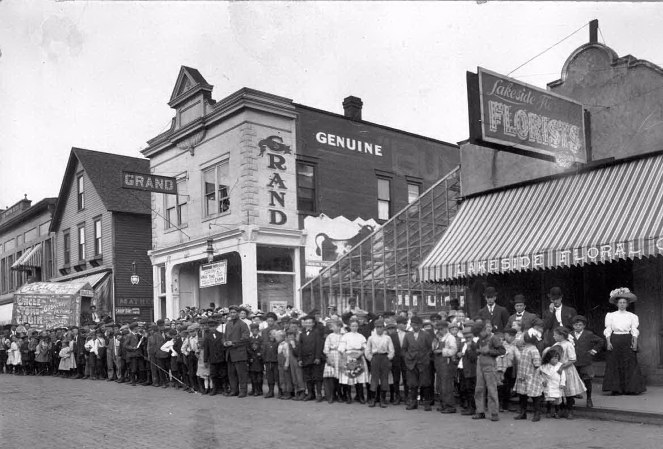 Now, just up the street at 422 Fifth was the Grand Theater. This wonderful photo, dated 1910, shows dozens of children waiting to enter to see the movie Uncle Tom's Cabin, the Greatest Picture ever Produced !! It is quite possible this was the first film ever seen by some of these kids. Can you imagine their excitement as they waited to get inside! Look at the close-up below, and the actor dressed up as a southern Negro child riding the advertisement wagon.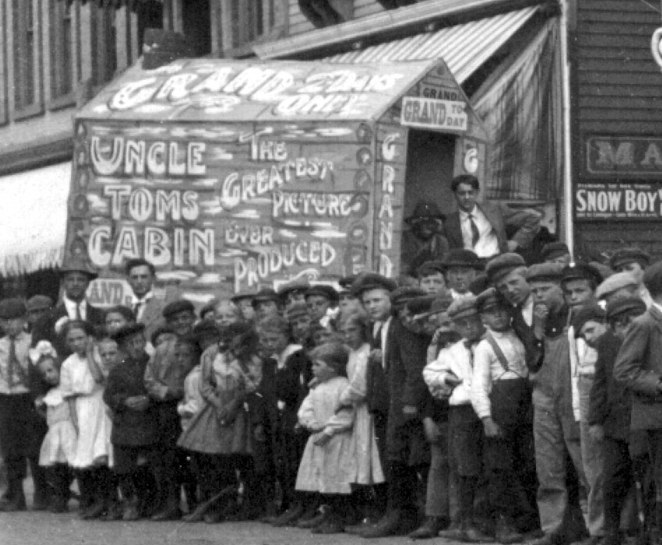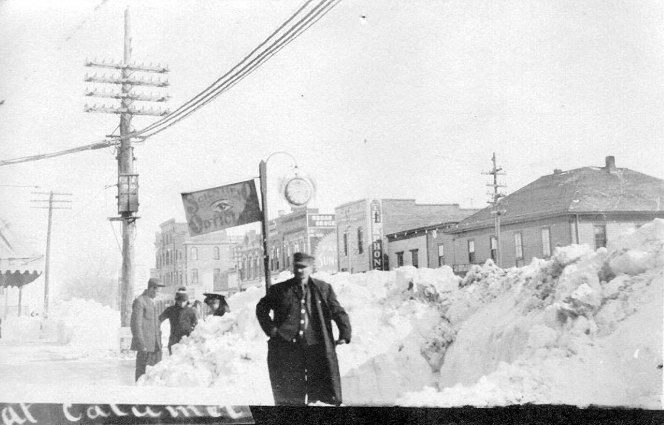 Finally, a quiz. Where was this photo taken? It must be the 1880s, or early 90s. It is identified as Calumet, and the snow banks surely back that up. I cannot identify anything in the background. The man is identified as Tom Hight. The large building in the back has a billiards sign.