Other mining companies...
Below are 3 photos of the Tamarack Junior Mining Company. This was set off from the Tamarack Mining Company to operate 2 vertical shafts located west of the Centennial Heights location. No certificate is available, and these are the only photos I've seen of either of these shafts. The company began operations in the late 1890's and worked into the late teens. The poor rock piles can still be seen in the Heights area. Any information on this company would be appreciated.

This is identified as the start of the Tamarack Junior.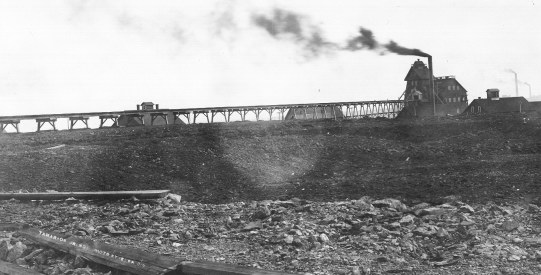 The #1 shaft can been seen above, with the smaller and unique design of #2 shaft below. Both were vertical and worked the deeper areas of the Calumet Conglomerate lode. The shaft cap of #2 can still be easily found among the rock piles of Heights.