---
By Charlie H. in Eagle River, MI on Tuesday, May 28, 2002 - 06:53 am:

Down in Lake Linden Mary Drew follows up her May 16 sunrise on the Pasty Cam with the full moon over Torch Lake. At least it looked like a full moon to us, early this morning, as Edie and I saw it come up over Crestview here on our side of the Keweenaw Peninsula.

Days and nights have turned warmer now here in the North. The forecast calls for possible thunderstorms today, although at this moment not many clouds in the sky.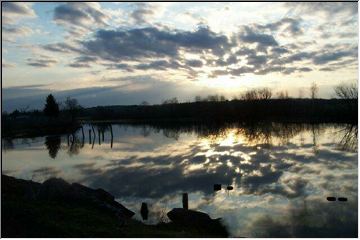 <!-/Post: 10172-!> <!-Post: 10173-!>