---
By Charlie at Pasty Central on Sunday, April 15, 2001 - 04:04 pm:

The sun didn't show up for numerous sunrise services today in the Keweenaw. Temps began to fall as the rain came down - soon it was snow. For just a brief moment, winter was back.

You may recall a Pasty Cam visit to Central a couple of years ago. You can always return, you know.

As I type these words from Eagle River, the snow has turned back into rain. Sure makes it hard to find Easter eggs.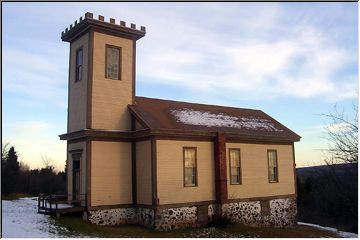 <!-/Post: 3585-!> <!-Post: 3592-!>