---
By Charlie at Pasty Central on Sunday, March 4, 2001 - 04:31 pm:

Our congratulations to Calumet High School for earning the right to represent the Copper Country in this year's state-level competition. Early on in the game with the Hancock Bulldogs, it looked like the Kings would be de-throned, but the depth and strength of this fine team brought them out on top.

Good luck in Gaylord and Flint - and all the way to the State final.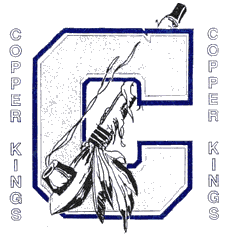 <!-/Post: 2979-!> <!-Post: 2980-!>