---
By Charlie at Pasty Central on Wednesday, January 17, 2001 - 10:05 pm:

<!-NOTE: Message edited by 'admin'-!> A festive occassion known as Heikinpäivä returns to Hancock this weekend, and along with it some chilling demonstrations. We would have to rank this one right up there with roof sledding (see last week's Pasty Cam).

Jonathan happened to be driving past one of our sponsors, the Hancock Ramada Inn, and noticed this waterfront activity. His fancy Fuji almost got your feet wet on this one.

Find out more about Heikinpäivä on its website here at Pasty Central. Follow the link on the main menu. Our thanks to the Ramada Inn Hancock, and all of the sponsors who enable us to keep on bringing you these glimpses of life in the U.P.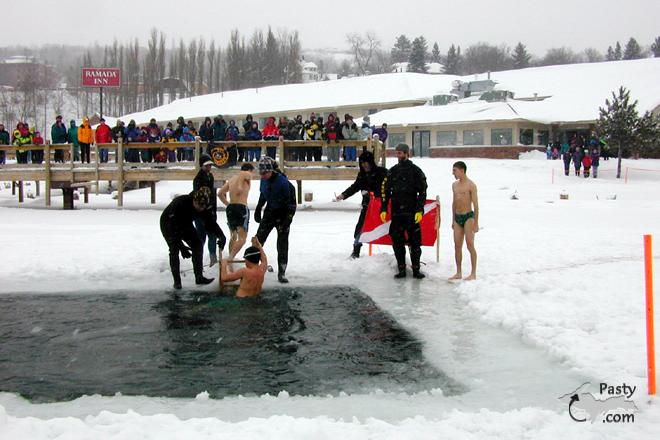 <!-/Post: 2468-!> <!-Post: 2469-!>