---
By Charlie and Edie, visiting Wisconsin on Saturday, May 24, 2003 - 09:09 am:

It appears there are about 8 birds in the picture, when you really look close. Maybe you can see even more in this super-sized version of this scene near Rapid River. That makes 3 reflection photos for the week.

We gave Toivo some time off for the holiday... He's not the only one on the road this weekend. Lot's of traffic was headed north through Wisconsin last night as Edie and I drove south from Eagle River to Oshkosh. We are here for the wedding of Mandy Utecht, one of our previous campers at Gitche Gumee. If you have followed the Pasty Cam over the past 6 years, you may recall seeing Mandy in Houghton shortly after Wal-Mart opened.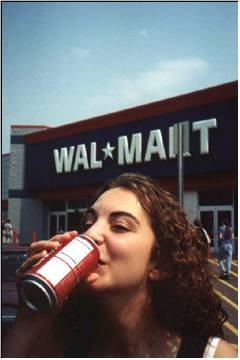 Congratulations to Mandy as today she becomes Mrs. Steven Seegers. <!-/Post: 20644-!> <!-Post: 20646-!>