---
By Charlie at Pasty Central on Friday, February 7, 2003 - 10:25 am:

<!-NOTE: Message edited by 'admin'-!> Donn de Yampert and Joe Kirkish trudged through 3 feet of snow to get a winter view of this litte pond, which appeared on the Pasty Cam last Spring. That first photo was selected by our visitors as a favorite, and included in the 2003 Pasty Cam Calendar. By the way, there are still a few of the calendars left, so be sure to include one in your Valentine's Day pasty order. (A couple of fudgy pasties would be a sweet addition, too.)

Donn has put a collection of pictures on his website, including some from each season.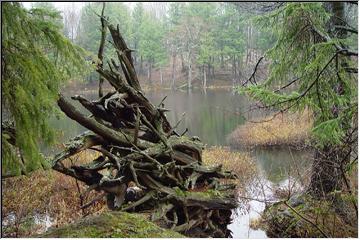 <!-/Post: 16697-!> <!-Post: 16699-!>