---
By Charlie at Eagle River, MI on Saturday, November 6, 2004 - 05:06 am:

Thanks to all for the correction. I got Venus right, but I see Jupiter was the other light almost bumping into it.

And John from Van Dyke: that IS Zenda's old burn barrel, and the view is from Edith Yokie's old home, which is where we have lived since she passed away in the 80's. Van Gardner was our next door neighbor the first couple of years, until he passed on as well.

As for driving to Calumet in the winter, it is sometimes challenging, but always a pleasurable experience. Beautiful scenery of the Cliffs, Cliff drive, Bumbletown Hill rising in the distance, plenty of snow covered pines. I'll take a good 4-wheel drive in Keweenaw snow any day over the bumper-to-bumper prospects faced by our friends near the cities.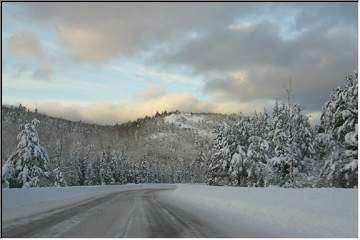 <!-/Post: 7057-!> <!-Post: 7058-!>