New discoveries


The Chippewa Mining Company was controlled by the same group as the Pennsylvania and Wyoming mines in Keweenaw County. This operation owned 160 acres in Ontonagon County, in the Bohemia District, and did a little exploratory work.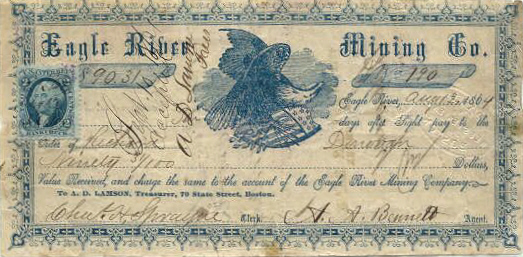 An early Keweenaw County mine, this company owned 360 acres east of the Phoenix mine and south of the Humboldt and Natick mines. Produced a total of 25 tons during its existence.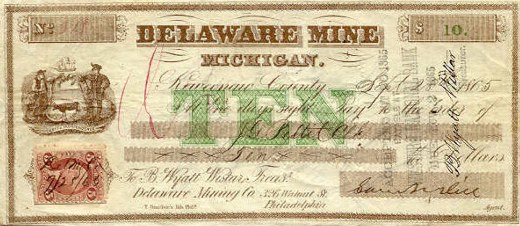 The Delaware was another Keweenaw County mine that did not survive long after the Civil War. However, the company issued many types of sight drafts, this being one of the nicer varieties.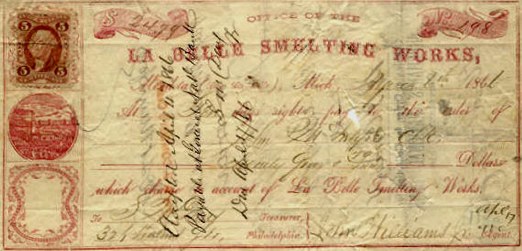 This is a real rare item, from the LaBelle Smelting Works. This operation survived for a brief period after the War, but with very little success. Ore from the Delaware, Pennsylvania and other mines were sent here for smelting. Below is a photo, circa 1895, of the main building in Lac LaBelle.