Laurium Businesses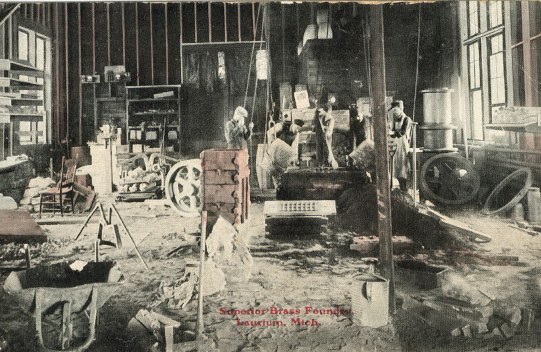 The Superior Brass Foundry was on Isle Royal Street, on the east side between 4th and 5th streets, right along the rail road tracks that no longer exist. (Thanks to Tom Grimm of Calumet for his help with this information)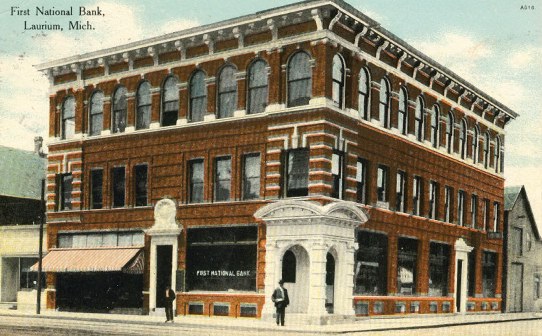 A beautiful building that's still standing.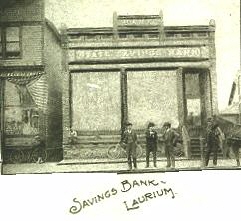 A poor, but early view of the State Savings Bank.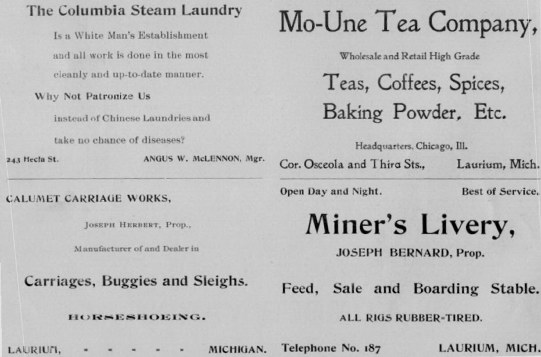 A group of Laurium businesses. Would you believe that racism had a home in Laurium? Read the laundry ad above! Talk about political incorrectness!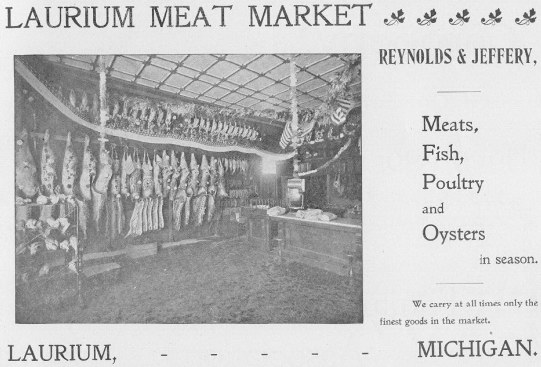 The only way to buy your meat supplies!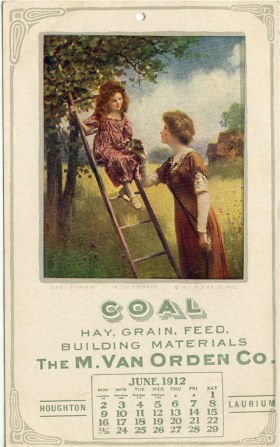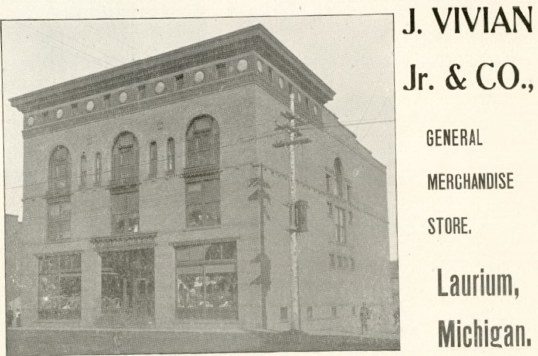 Home to Quality Super Value groceries for many years, this great building is still in use today, and even had a recent face-lift revealing the original main door design.