Other companies...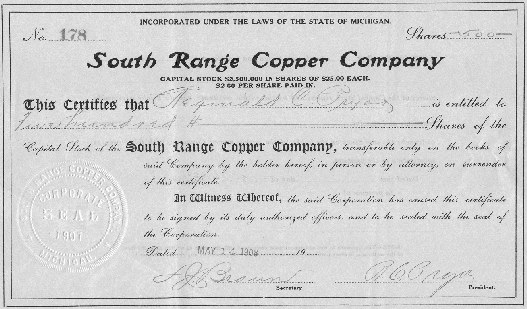 I have been unable to find any information on this company, except that it terminated sometime in the thirties. Any info would be appreciated.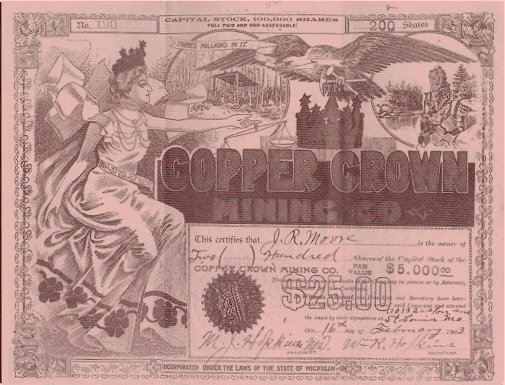 The Copper Crown was one of the strangest companies ever to organize in Michigan. Its main office was in St. Louis, with the mine office located at Matchwood, Ontonagon County.
It was formed by the purchase of the old Hamilton, Trap Rock, Essex, Windsor, Norwich and Lafayette, all very early companies that had no promising reserves of ore. However, this company now made claims of having assays that showed 75% copper in its ore and a lode that extended for miles into the earth! Look closely at the top of the certificate; a banner reads "there's millions in it". It was later disclosed as a scam.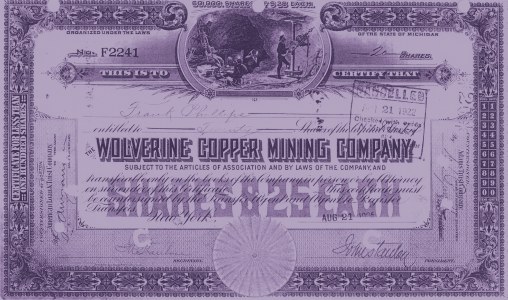 The Wolverine was found in Keweenaw County and mined the great Kearsarge amygdaloid lode. It operated 4 shafts and had almost 500 men employed at its peak. It was managed by the same team as the Mohawk and even shared stamping mill operations.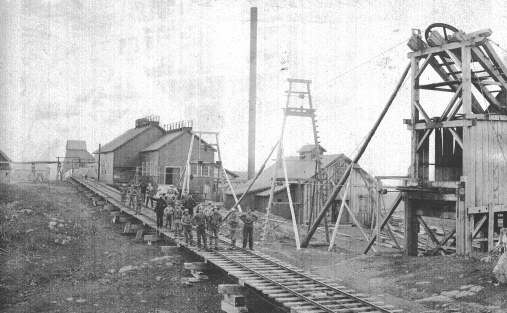 Operations of the Wolverine mine circa 1905.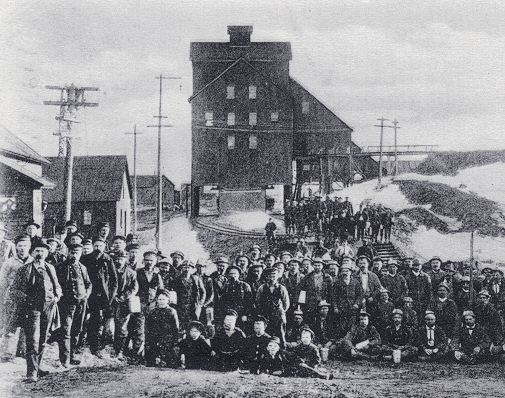 Identified as the day shift, Wolverine mine.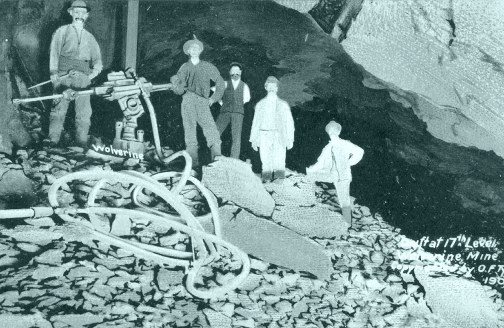 Drilling on the 17th level.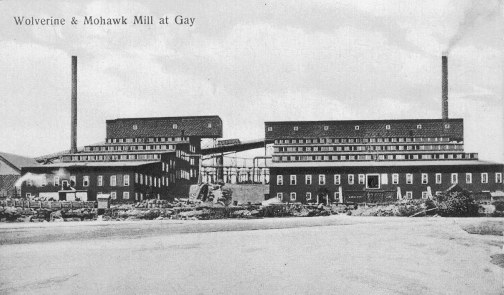 Shared stamp mill operations at Gay.