Copper Range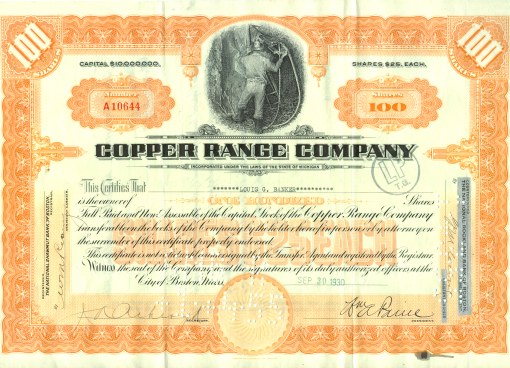 The Baltic Mine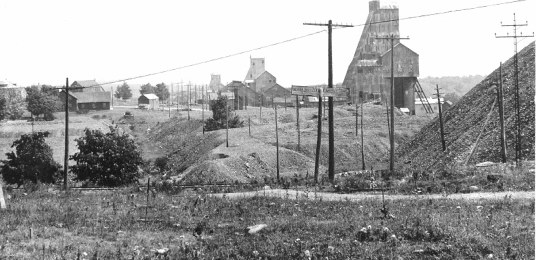 Baltic shafts looking north.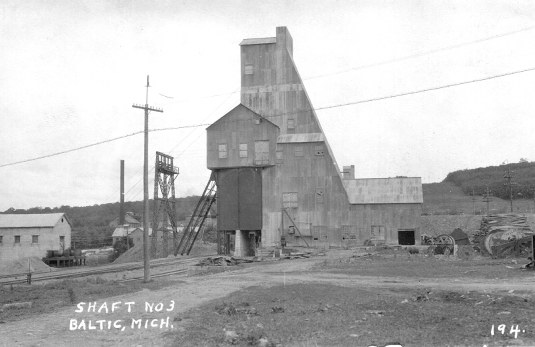 Baltic #3 shaft, located near South Range.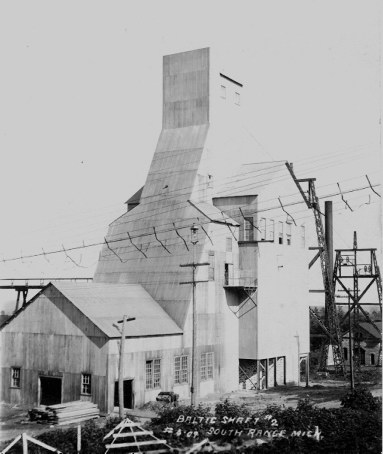 Baltic #2 shaft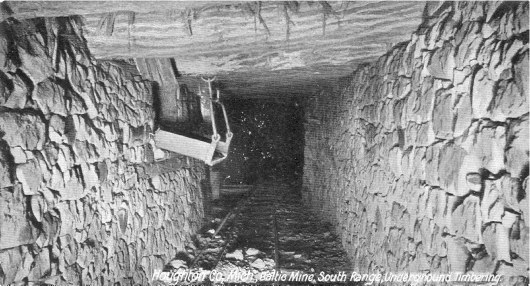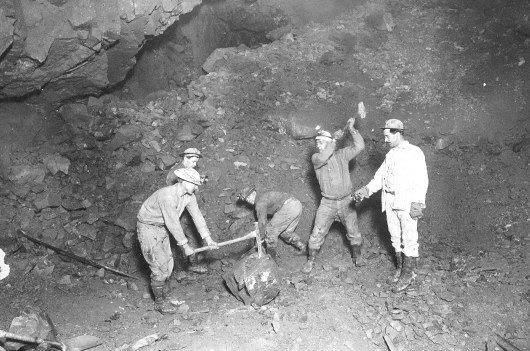 Baltic miners with the captain in white.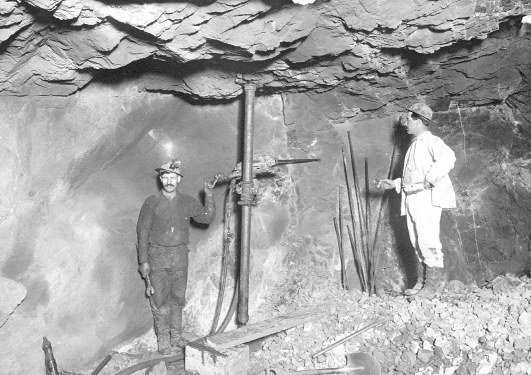 Miner with 1-man drill and captain.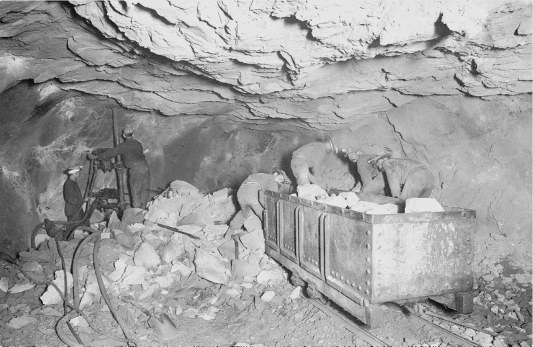 Miners with drills and trammers loading rock, Baltic.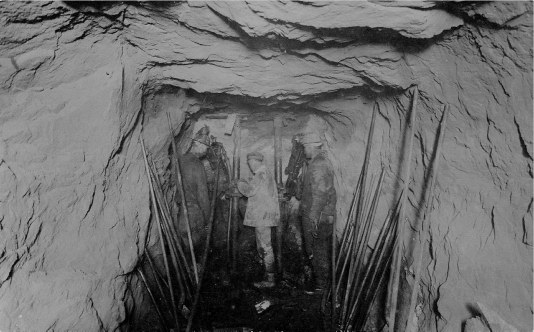 Pushing a drift in the Baltic. Note the large number of drill steels along wall.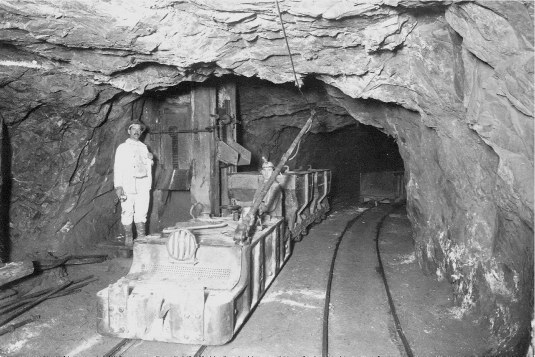 Captain and electric haulage train used to pull ore cars to shaft, Baltic.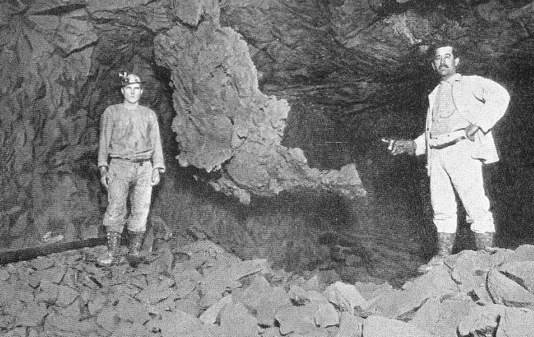 Captain and miner with a piece of mass copper.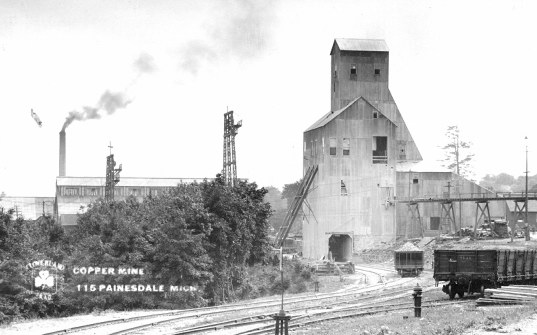 Champion Mine near Painesdale.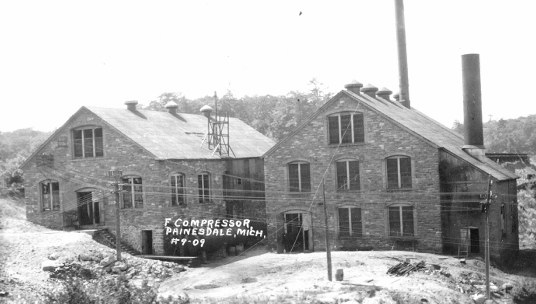 Compressor used to supply air for drills.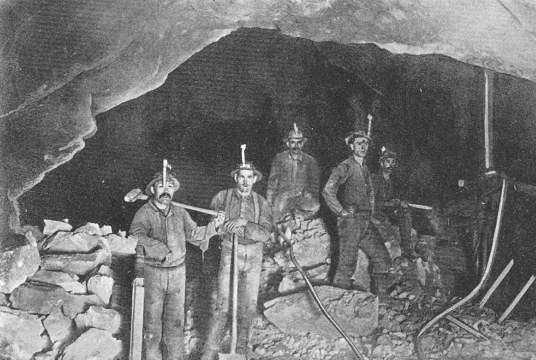 Miners in the Champion mine, above and below.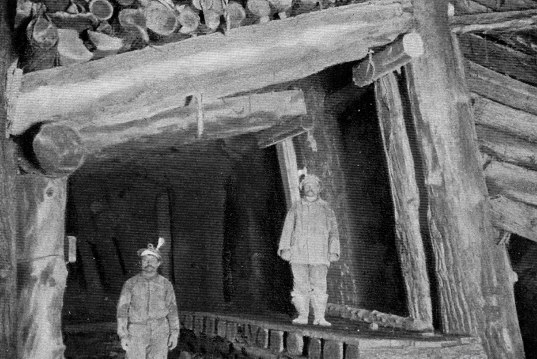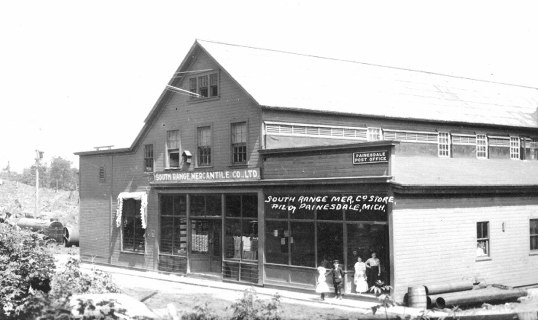 The South Range Mercantile Company in Painesdale, opened in 1901. Built by Copper Range and leased to the Mercantile store, it had a monopoly on business as long as it agreed to a specific set of rules, such as no sale of liquor. Prices and service were always considered fair.


The Trimountain mine location about 1905.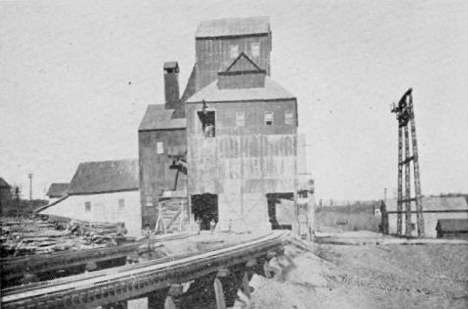 Trimountain shafts, about 1906, above and below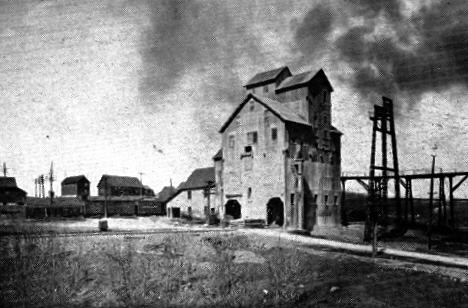 The Trimountain stamp mill located near Beacon Hill, above and below.